Hey there! Another month is behind us and we're every day closer to spring! :) I'm very excited for spring! :)
Anyways, February is over and it's this time of the month again. No, not that one... Monthly obsessions or monthly favourites. :) This month I'm quite early!
MAKEUP
I recently got this but I love it to death! My new blush from
Etude House
is freaking adorable! It's from their limited edition line,
XOXO Minnie.
It was quite expensive but worth it! Yeah, packaging kind of lured me in... But how can you blame me? :D And it gives such a gorgeous pink cheeks!
I probably talked about this before and it deserves all the hype from me.
Catrice Camouflage Cream
hides my dark circles so well! It is quite thick but it doesn't bother me. It doesn't seem to go into my fine lines or anything. I love it. :)
This is new in drugstores and I am happy I've grabbed it!
Catrice Eyebrow lifter
in
Lift me up, Scotty!
is my new favourite eyebrow highlighter. :) It's pink and shimmerless just like I like it.
This is also new and from
Catrice
. Their new
Made To Stay Smoothing Lip Polishes
are my new favourite thing. I especially love
Ben & Jerry's.
It's a gorgeous maroon colour. :)
I've been running low on my MUA eye primer and I have found out that
NYX Jumbo Eye Pencil
in
Milk
is a great substitute, maybe even better. I have been using it for a while now and my eyeshadows seem more colourful and pigmented. I don't know how come I've never tried this as a primer before, I mean I've seen it on Youtube and all. :D
I love my
Sleek
palettes but
Vintage Romance
has been so close to me this month. I just love the golden and orchid shades.. Ugh! Love! And Sleek shadows are really good, so freaking pigmented. :)
It's not really makeup, but it's beauty related. This is a very cheap
makeup remover
from my drugstore but I love it. After removing my makeup, my skin feels so soft and it doesn't feel dry. I usually use to remove makeup from my face but not the eyes, I use something else for that. It says not to use around the eyes, so... I obey. :D
YOUTUBE
I actually didn't find anybody that was that appealing to me, still obsessing over Cry and Judy and Pewdie, here and there.
As I like to watch gamers I obviously like to watch games(although not so much playing them myself). Sometimes, there are games that interest me more than others and I'd like to see more. And so I have found out that
Minecraft
is incredibly interesting and I can watch so many videos of that from different Youtubers. :D I think I like Minecraft cause it reminds me of Sims a bit. Completely different but, has some tiny similarities.
Video below is from Russ, and he plays this with Cry(go figure!). :D
TV SHOWS
This month,
The Walking Dead
came back! Ohh boy, I was so excited to see the new episode. After seeing it I didn't feel like anything happened,... They left me feeling empty inside... :D I mean I expected a lot, like the cure for the walkers and everybody being together and safe. But that surely isn't going to happen anytime soon. :D I even started to watch the first season again cause I needed more! It's really funny how everybody is different now and how Carl grew up. It's normal I get it, but still... :D
So in 4 seasons, nothing really changed, walkers are still walking, people are still bastards and that's pretty much it. I still love the story though, but more than that I love the makeup they do on the walkers. It's amazing. :D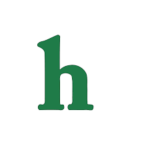 I have been a fan of
Face Off
for two years I think, and last year when fifth season came out I forgot to finish watching it. I finally did and I became obsessed with it again. This show just drags you in. :) It's truly amazing, what make up artists do, especially in the special effect department.
Oh and, McKenzie followed me this week on twitter... What?! :D I was speechless. :3
The masterpiece on the photo is by Tate Steinsiek and he made this for the final spotlight challenge in season 5. I loved everything he did during the first and the fifth season and it made me sad not seeing him win, cause I think he makes the most believable creatures. :)
ACCESSORIES

I feel like Minnie while wearing this Bow hair clip. It's adorable and cute and oh my! I bought it last month in H&M and that's the first thing in a long time I've seen that made me go 'Oooo want it'. Everything seems so dull to me... :/ But look at the bow! :D


I've been crazy shopping for jewellery on eBay and I've purchased a few items. My favourite earrings this month were almost all from eBay. :) First one are quite small but the are cutest little things. Golden bows with quartz(I presume).


The next one are these gorgeous flowers, and it says they are Betsey Johnson but they were quite cheap so I doubt they're authentic. But I still love them. :)


Square earrings with black quartz(or some kind of rock, I can't really tell). I love these! My ultimate favourites! :) They're a bit damaged which saddens me but, I'll survive. :)


The next earring aren't from eBay, my friend gave me this for Christmas and I have been wearing this A LOT. :) They're golden with pink kind of pearl or something... :D


Also, bought some accessories for my phone from eBay. I had this Chanel inspired case the entire month cause it's simply too gorgeous! :3 Just look at it!



This is pretty much it for my obsessions this month. I hope you enjoyed and thank you for reading. :)

See you! :)

Amii