So, hello there. I always had issues at picking the perfect gift. I've come to conclusion that there is no such thing, at least when you're not buying for yourself. I was usually buying with a friend, so we'd picked together... Which is even harder, you know-
different taste
.
My common sense hit me! I'm buying for someone else. I should pay attention to them and their taste, not mine. Yet, knowing someone's taste is veeeeeeeery hard. Especially when you are spending money. Wrong gift would be like tossing money through the window. :)
I think if you give something that has
special value
to the other person or maybe to your relationship, gift will be much more apreciated. Even if you didn't spent a lot of money. I personally, would cherish that kind of gift. Here are some things I came up with(keep in mind that most of this things are mostly for girls :) ).
BAKING
If you are like me, then receiving food is ALWAYS a great gift. So why not giving it. Bake something that your friend desires and likes a lot, but won't bake it herself cause she wants to watch her weight or simply is not good at baking. :)
Cupcakes
are complicated to make if you want them to be just perfect to that special someone. But to be fair, they are not so hard to make. And they are simply cute AND delicious. :)
Brownies
(not the kind that are "fun" to eat and illegal somewhere;) ) are perfect for the person that will pick chocolate over... Almost anything? :) They tend to be too much chocolaty or dry sometimes, so make sure you follow the recipe. Still not so hard to make either.
Cake
is just perfect for birthdays! Who doesn't like cakes? But so many to choose from... Well, matter of taste is important. If you're baking a cake for someone, make sure not to put something they are allergic to or they just can't stand(I personally, would bake a whole cake just for my friends and family and I know what they would want). However, you can't go wrong with nutella cake. At least if the person you're baking for is normal. ;)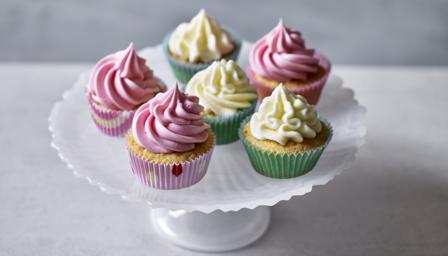 DECORATION
Decorations are great to gift to someone who's just moving into new place. Again, make sure you know the person and their style/taste before buying really expensive decoration, because if you don't... Well don't be ofended if you don't see it next time you come to visit(if my mom receives something she doesn't like, she gives it to someone else. I have mixed feelings about that).
Scented candles
. No need to argue with that. But some people get irritated by the smell. Headaches, nausea, coughs... Not something you'd like to get when receiving this, right? If scented candles make your friend sick, buy regular one. They usually never go to waste due to electrical outages.
Mugs
, for that special friend who's always sipping some coffee or tea. Even if that's not the case, who has too many mugs with cute animals or gorgeous paint jobs? :)
Picture frames
with picture from a special memory. If my friend gave me a frame with the picture that came with the frame... I would be sad. If you don't have any pictures of you and your friend/s, then just take it. Really easy and simple, but very much appreciated.
Zazzle
unicorn with cupcake mug
ACCESSORIES
No girl has too much accessories. So if you're not really sure what to get, stop by the shop with accessories(possibly sometimes with your friend, so you see what kinda things she would like). Earrings, bracelets, necklaces, rings, scarfs... There's a lot for you to choose from.
MAKE UP
My favourite type of gift! If there's a girl in the world who has been receiving make up and doesn't like it-please get in touch with me and send them to me(haha). :D
But seriously, every girl is happy with make up, am I right? And there is also a lot to choose from. Lipstick, lipgloss, eyeshadows, blushes,... But to save time looking at the perfect shade of lipstick or eyeshadow, buy a whole palette with different eyeshadows perhaps with blushes too or lipsticks.
And when you have bought or baked what you think is perfect for that special friend, make sure to buy a card(or make it yourself, even better) and write your thoughts or poem or just some personal references and inside jokes. Then wrap the gift or put in cute box or gifting bag and you're good to give!


(I gave this to a friend of mine on her birthday. There's a box full of candy and then there's a keychain with Eiffel tower and a card. Iphone not included :) )
Was this post helpful? Leave me a comment if it was or wasn't, I'm interested in what are your suggestions and thoughts about finding the perfect, but simple gift.
B-bye.
Amii