Hey there. I have been viewing monthly favourites for ages now and the thing about my favourites... Well I get more like obsessed with them :D
So I'm gonna do monthly obsessions every month and it won't be just beauty wise but all sort of things(food, music, clothes,... )
MAKEUP
Starting with my one and ultimate obsession, makeup. I have been using a lot more lately the
Sleek Face form in Fair
, which is a blush, highlighter and contour powder. I adore the contour powder cause its really perfect for my skin tone. :)
I have been loving my
Undressed palette from MUA
even more during November. And almost every time I use the same shades(shade 3 - entire lid, shade 5 - crease, shade 8 - crease, for depth, shade 1 - highlight) and just a pop of gold or black here and there.
As you can see, it is very loved palette :D
My lips have been a berry colour most of the time but sometimes it's just nude, rosy nude to be precise. I love the new Essence lipsticks with their new formula and my favourite has been
Natural beauty
.
YOUTUBE
I watch youtube every day, I admit it. And I have been loving
judyslife
for a while now, but in this past month I have watched so much of her old vlogs that I have completely fallen in love with her family. In a non creepy way, of course. :) I simply can't cope with the fact how cute Julianna is! :$ Oh and they're expecting twins now! :$
I have got obsession post idea from
superfruit
, so go figure I have been obsessed with them as well (and actually with
Pentatonix
too). So Scott and Mitch from PTX made their own channel and I have been LOLing at their each video like crazy(#CRAY). They're really funny and I am so amused by them, but they post one video each week, so I have to wait for a whole week for them :(
MUSIC
I am very bad at keeping up with music so some of the song are like... Old. :P But I have been very much enjoying Applause from Lady Gaga, so much that sometimes I even dreamt about it. :P And the video is(like always) simply special and fun to watch. :)
Next song is really old! :D I meant its still from 2013... Still into you by Paramore caught my ear since the first time I heard it. And I just adore Hayley's voice! :)
This song is kind a cover but I liked the original one too. Its
Royals
from Pentatonix. The original is good but the cover is perfect. Mitch has an amazing voice and all the harmonies and beatboxing and Avi's amazing deep voice... Its all!
TV SHOWS
I have been loving The Suits very much! I think I watched all three seasons in less than a month... I think. If you don't watch it, you better. Its about lawyers(some more hot than others) and when I first watched it I wasn't that impressed, but the story drew me in more and more with each episode. :)
The second one is The Vampire Diaries. This season has been really surprising. It had some ups and downs but I didn't feel like any of the episodes have left me down in any ways. The previous season has left me in tears, when Jeremy died(he came back) and then Bonnie... So far, nobody had died and I haven't cried yet :D But I do love how the story evolved with Silas and Amara.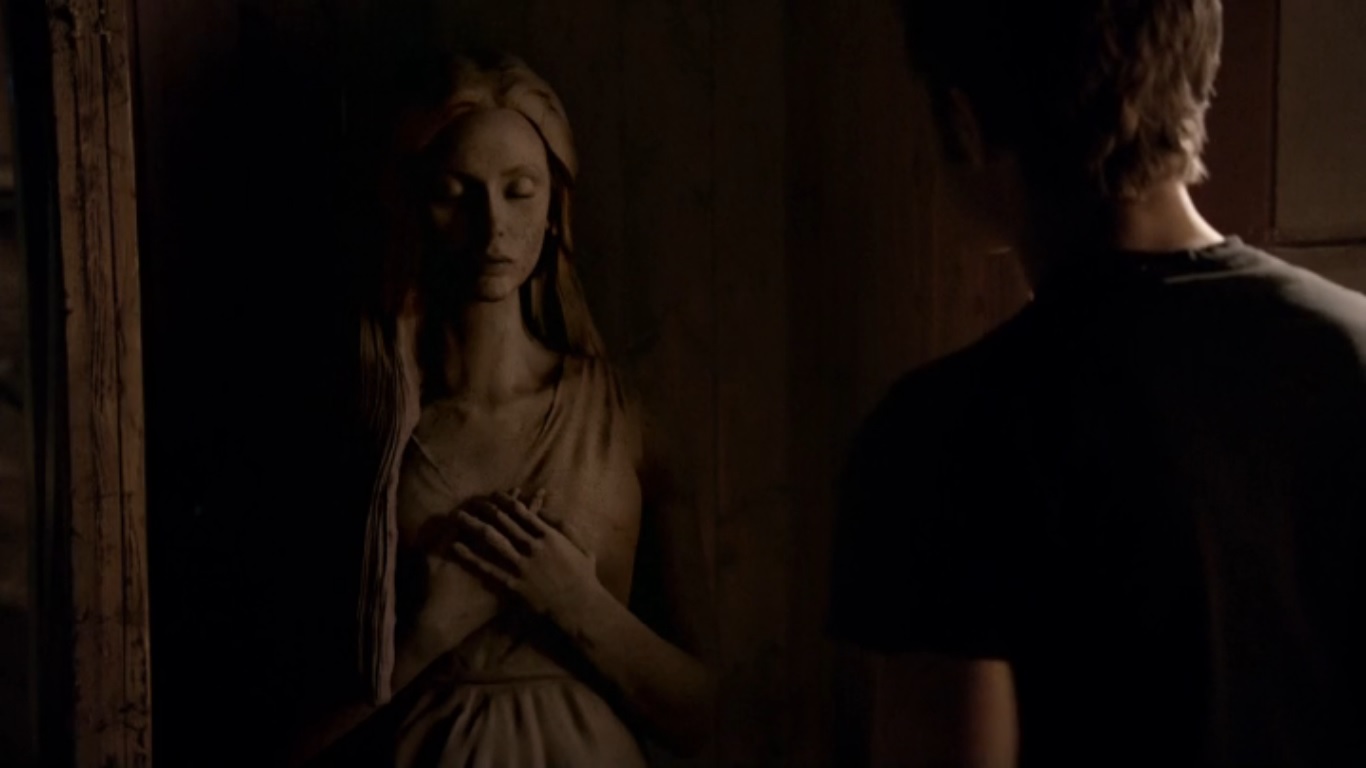 FOOD
I'm usually not favouriting any food(love all kinds :P) but this month I ate macaroni with my special sauce so much that I was kind of obsessed with it. I just cook some macaroni and then I grate some cheese(I prefer the one that melts nice and evenly) and then I put some butter with herbs(I buy it at my local groceries stores and its delicious and it smells amazing!) and some sour cream and salt. I swear I ate this almost every day! :D
I haven't been really much obsessing about clothes this month so... yeah :) I hope you enjoyed my obsessions and the next one will be in January. :)
Thanks for reading, take care.
Amii